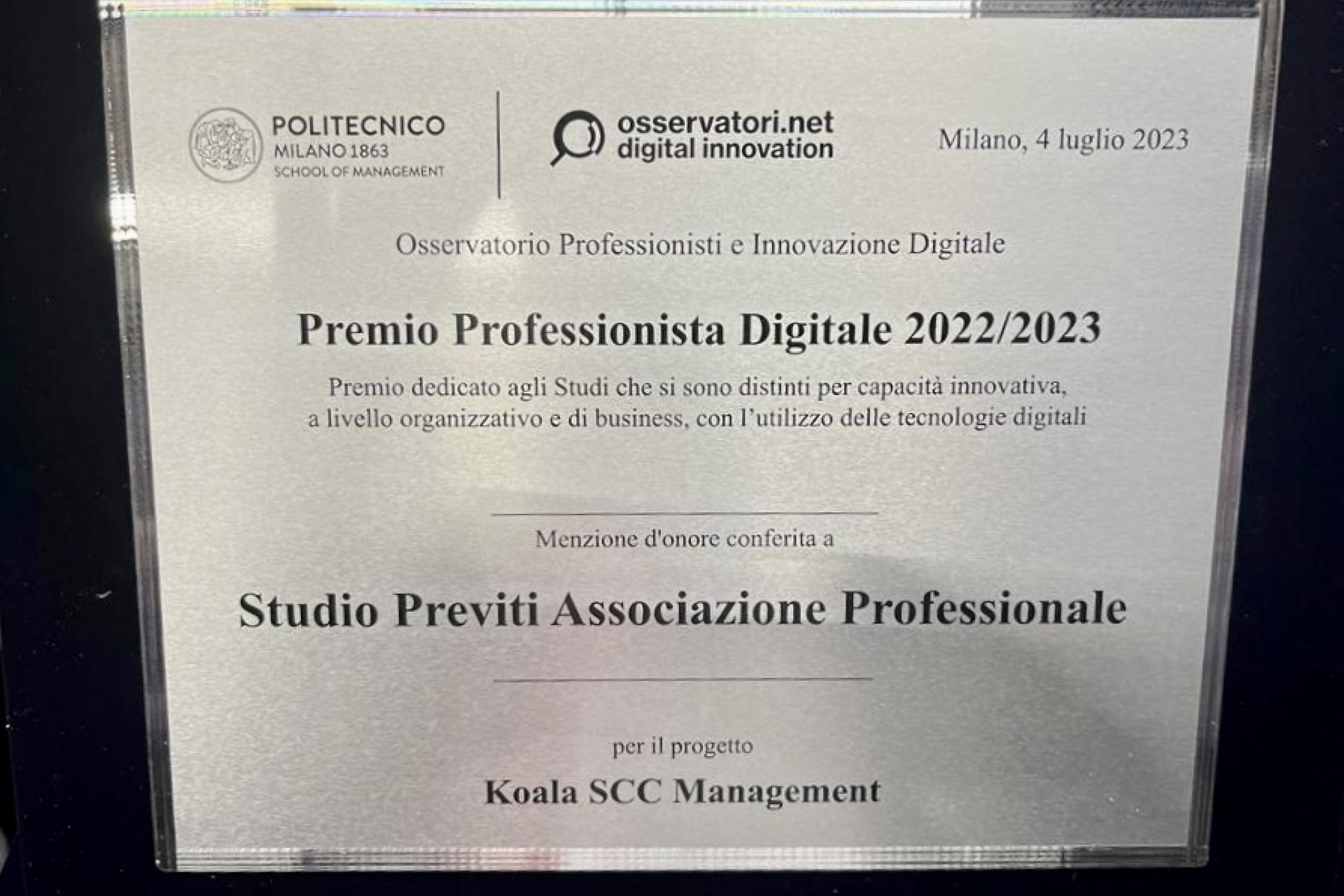 Studio Previti Professional Association has received the Digital Professional of the Year Award 2022/2023 award with an honorable mention for Koala SCC Management Project, presented during the 2023 Research Presentation Conference by the Professional and Digital Innovation Observatory of the Politecnico di Milano.
The contest, promoted by the Professional and Digital Innovation Observatory of the School of Management at the Politecnico di Milano, aims to support and spread the culture of innovation within Law Firms, Chartered Accountants, Certified Accountants, Labor Consultants, and Multidisciplinary Firms. It rewards ongoing projects that stand out for their originality, relevance, measurable benefits, complexity, and strategic approach.
Born from the synergy between Studio Previti and SP Tech, an innovative legal tech startup operating in the field of intellectual property protection and personal data privacy, with technological solutions that enable standardized legal processes, the Koala Project stands out as a SaaS software that simplifies and digitizes the process of compiling Standard Contractual Clauses (SCC).
Investments in digital and new technologies are becoming increasingly essential for the specialization required by legal firms.
International Newsletter
Stay updated on news and insights